Spread the Love this Holiday Season with Custom Holiday Cards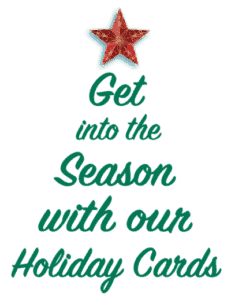 The season of sharing and caring is finally here! Did you know that a simple greeting card can be enough to brighten a person's day? Put a smile on the people you care about with a personalized holiday card. A personalized card with the words from your heart is worth keeping for a very long time.
Minuteman Press Longwood wants to help you spread the love this holiday season! You can now order holiday cards incorporating your own text, logo, photo, and more. Let us help you create unique holiday cards for the special people in your life.
Whether you need personalized holiday cards for your family or company, we have a collection of unique cards for everyone. Click here to choose from our selection of holiday cards, personalize your cards, and send your files to us. Visit us to learn how we can help you mail your greeting cards to everyone you care about.