Need custom roll labels for packaging? Minuteman Press Longwood can create custom roll labels and stickers in different die-cut shapes and sizes. Get an estimate today!
From circles to square-cut labels, ovals to gold-embossed seals, we can even create specialty shaped stickers or labels for a unique professional image. We have the knowledge and technology to use the right materials for the job, whether for short-term temporary use, or for longer lasting weather-resistant decals.
Or Call: 407-260-0116 to speak with one of our specialists.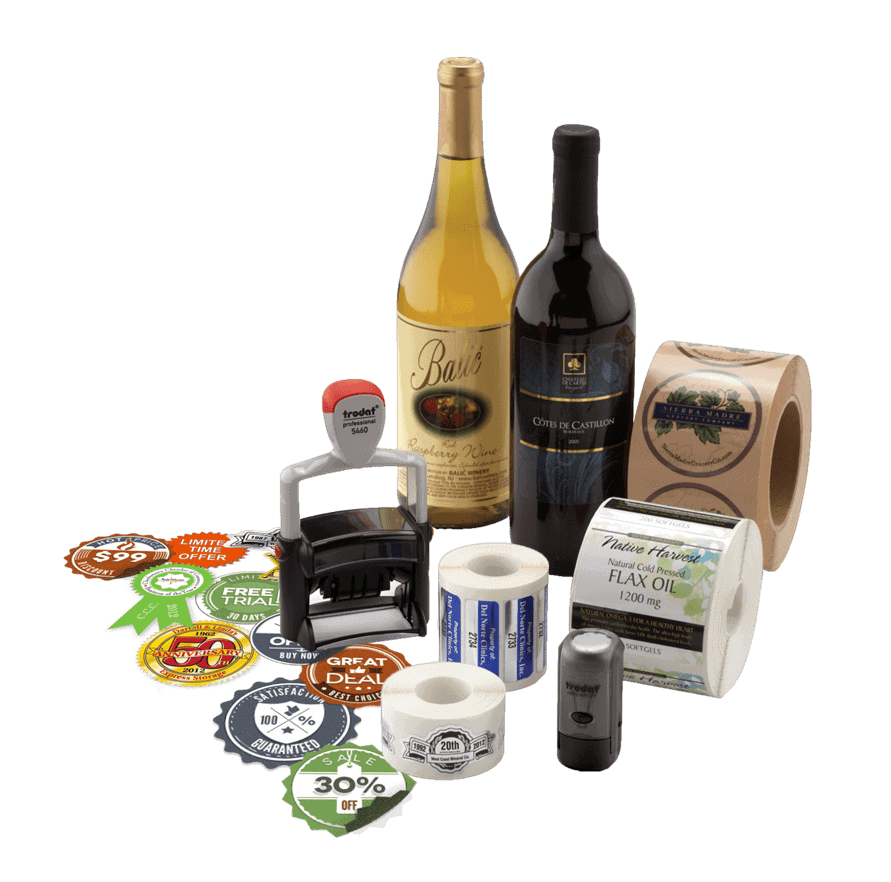 Here are some of the types of decals, labels and stickers we offer:
Premium labels for consumer packaged goods, health and beauty, food and beverage, specialty retailers – high-quality, process color, foil, embossed, and static cling.
Our durable labels and decals withstand the harshest conditions while adding years of value indoors or outdoors. Popular Consecutive Number, Barcode and Variable Data Labels are perfect for tracking and personalizing almost anything.
Specialty labels – repositionable, tamper evident, OSHA-compliant GHS labels.
Address labels.
Piggyback labels.
Bumper stickers and apparel stickers for conventions and other events.
For the most impact, your decals, stickers and labels should work in conjunction with your overall marketing plan. We'll be happy to help you design something unique or work with a design you bring us. Use your labels for both fun and function, as additions to your direct mail, as special reminders or even for giveaway items.
Or Call: 407-260-0116 to speak with one of our specialists.