Beginner's Guide to Local SEO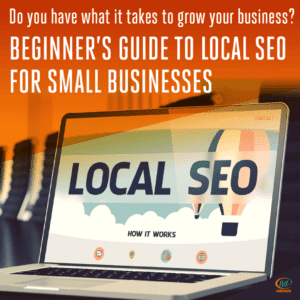 Most small business owners in Orlando are beginning to see the importance of having a website that is properly optimized for local SEO in this world of technology. Having a website helps businesses get online exposure, establish online presence, and attract new customers to the business. For local businesses, having your own website is a plus because users now depend on websites when looking for different services and products.
Website can range from simple to very complex platforms, depending on the amount of time and money the company is willing to invest. An experienced web developer will help you select the best platform for your business.
Below are the important things to consider when creating a website:
1: Create unique Content
Creating relevant content to present your company's values, unique selling propositions, and information about your business is very important for all new websites. Your content should be user friendly, unique, and informative. This will bring people to your business and also give you credibility within your industry. Users need to be able to understand your business with ease while navigating through your website.
2: Optimize your Website
Website optimization involves creating content and pages based on specific key phrases that represent the services or products you offer. The main idea is to use business related phrases so that your website will show up when people search for those phrases online. For example, a real estate website needs to show up when a user is searching for real estate agent or need to buying a home.
Apart from key phrases, it is important to attach your geographic location to each or most of the phrases you are using. For example, a pet groomer might need to focus on keywords likes pet groomer in Orlando, or Orlando professional groomers in order to get people who are looking for grooming services in that location.
Since most users are searching for services using mobile devices, it's important to rank for keywords associated with your current location. Google is becoming more and more sophisticated when it comes to maps and directions. (Finding more information on website optimization can be as simple as doing a little research to become more familiar with the terms and technologies but you can always ask us for more insight or assistance if you don't want to take on that task, as with any of the tasks mentioned in this blog.)
3: Submit your business to Google Local
Google My Business is the first listing that shows up in Google search, map and other search engines when people search for your business. This is very important to consider especially for business that offer services and products in specific addresses. Search engines are now displaying different business results based on the location of a person doing the search (whether a search for a particular service or product).
Apart from getting listed in Google maps, this is a great place to share your company information, display your reviews, share your photos and posts on different promotions, and give users a space to review your business and posts questions directly.
4: Join Directories
Directories are websites that display lists of businesses and companies based on different industries. There are two types of directories that small businesses can benefit from. The first one is directories that are based on specific industries. For example, there are directories for only chiropractors, lawyers, real estate, and other industries. It is important to join industrial directories so that people looking for specific products or services will be able to find your website easily.
Local directories is the second type which categorizes business listings based on location. For example, a business in orlando will benefit more in clients who are searching for services around Orlando area than people interested in services in Atlanta. Local listings are very useful for small businesses looking for local marketing.
Directories will help any business get online exposure needed to attract people locally and give you control of your business identity. Directories will help you take control of how your business is listed online especially when it comes to address, phone number, business name, and more.
5: Reviews
Get good reviews in different platforms like Google, Facebook, Yelp, and more. Most users make their final decisions on associating themselves with different products or services based on the online reviews. It is important to encourage your customers to review your business or products in different platforms including social media. While reviews can build your business, it can also destroy it if majority of your reviews are bad or broadcast issues that are not addressed properly. Having reviews is important, and monitoring them is very crucial.
Ideally, all these can easily be done by anyone. The challenge is implementing different strategies in order to reach the above goals. We encourage anyone that is willing to dive in head first to take the necessary time to research best practices for starting your SEO. If you just want to have it done and need a helping hand,
Minuteman Press Longwood have a team of marketers, web designers, and web developers who have the experience and the ability to take your business to the next level! Contact us today to speak with us about your business goals.