Designed by
The Minuteman Longwood Digital Agency
Ribshack foods offer different BBQ sauces to take the smokey deliciousness to the next level!
The Challenge
When they first created their web presence the Ribshack Food Group focused on highlighting their popular food items on their website. While they did have very simple pages (ranging from the about us to the individual location pages) on the site to give users little insight into the company, their website was no longer a good representation of the larger company that they had become. The Ribshack Food Group wanted to create a more appealing website that described the areas of business that their company had grown to.
Upon entering the website, users were greeted with animation heaving banners that showcased the food and gave highlighted text to excite the users. Although this was quite a treat to view, it did not give any give the users the ability to learn more of the highlighted item. Simply put, it showed them the food but didn't tell them why they should get it and did not have clear call to actions on their page.
Solution: Brand Transformation
To enhance the Ribshack website we needed to create additional pages that would, not only highlight the company's many products, but show just how many services they provided to customers. Another goal of the new website was to create separate areas of interest for their many target audiences (being restaurant customers, franchisees, and companies interested in the products).
Create a mobile responsive website that is easy to navigate

Create a website that highlights all areas of services and products

Create a website that focuses on 3 main target audiences

Increase website pages

Create consistency in all imagery that fits the company's new direction of branding

Integrate social media experience, sharing, and channels within the website
This project would be especially important because combining 3 completely different targets into one location in a way that was simple to navigate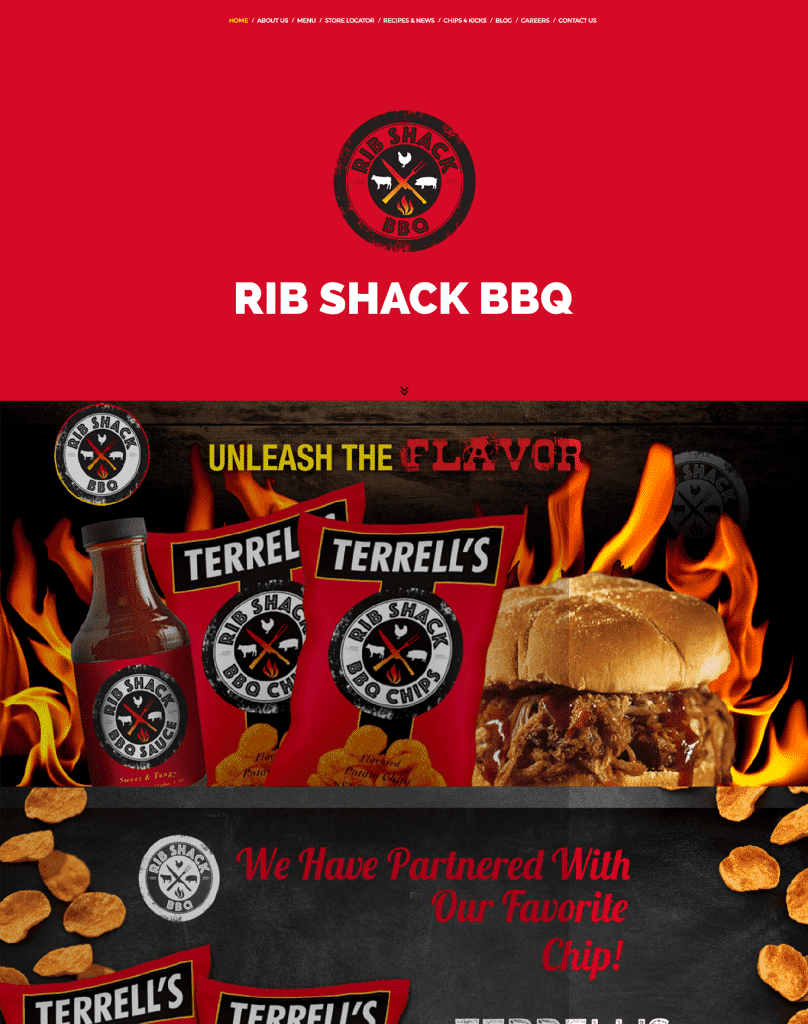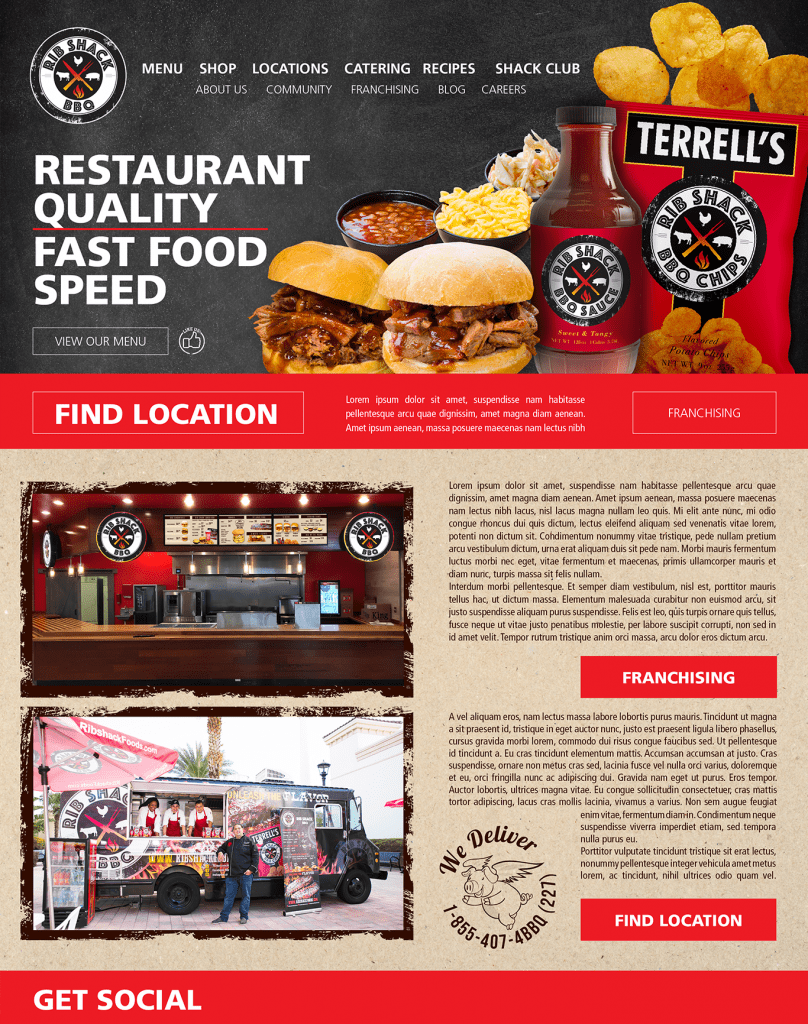 Results
The Ribshack website launched in August of 2017, creating a successful space for all target audiences to learn more about the company. The restaurant website boasted beautiful banners, custom imagery, high definition photo placement, and structured content for all its users to enjoy. The development of the website increased the company's web presence within the first week and was a welcomed addition to them prior to their attendance to the 2017 International Franchise Expo.