Designed by
Minuteman Longwood
Digital Agency
Caribbean Cafe Re-Branding
Caribbean Cafe is a cozy restaurant famous for their Caribbean cuisine in Central Florida. 
The Challenge
Caribbean Cafe worked with another design and printing company before finding Minuteman Press Longwood though an online search. Their first concern was the logo and brochure that had been created by the previous company. They did not like the visuals because it did not represent their restaurant. The design resembled that of an amateur establishment and they did not want that association to their brand.
The old brochure displayed different images of mouthwatering food, but the design was lacking excitement and good design structure. Even though people could see the food, there was not enough information on the dishes and the dishes seemed to be distorted.
They were looking for a brochure that would showcase the food and highlight the cafe. Apart from a brochure, Caribbean Cafe needed a new direction of branding to promote the business. They needed an eye-catching logo and a website that would showcase their Caribbean roots in a professional and inviting way.
Solution
We enhanced the Caribbean Cafe online and offline presence by creating new branded imagery. We updated their logo, created a better brochure, and are in the process of launching their new website to fit their needs and their new image.
Created a high-quality brochure to showcase the food and services they offer

Created consistency in all designs to fit the company's new direction of branding

Designed a beautiful brochure to represent the company in a professional way

Creating a mobile responsive website that is easy to navigate
We designed a unique logo, website, and brochure to promote the company's new direction of branding to attract customers to the cafe.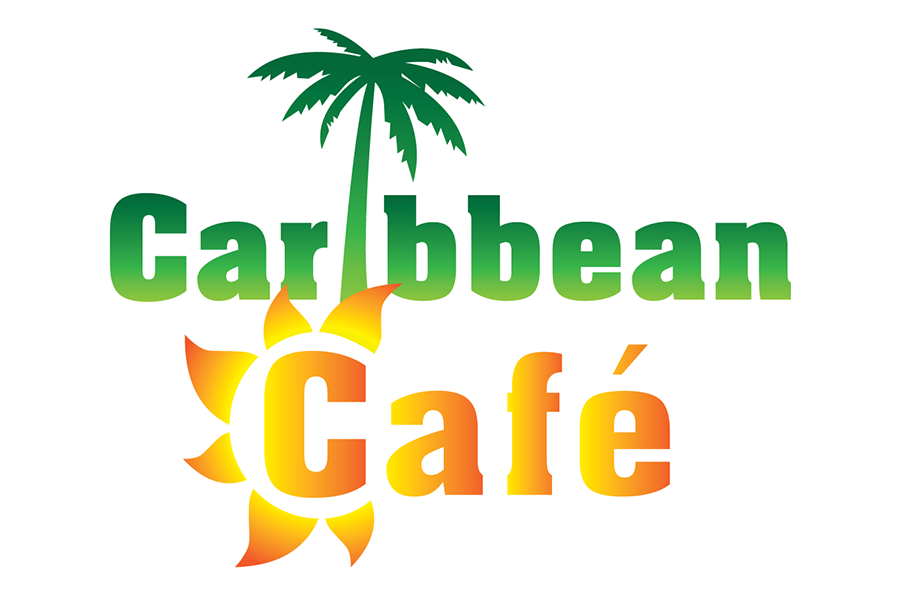 We worked with the client to create a perfect logo which not only represent him, but also what the restaurant stands for. Our designers used fire to represent their love for sharing Caribbean cuisine with the people of Central Florida. 
We wanted to highlight the restaurant using an inviting brochure. We incorporated mouthwatering images to showcase the restaurant and individual Jamaican cuisines the restaurant is offering.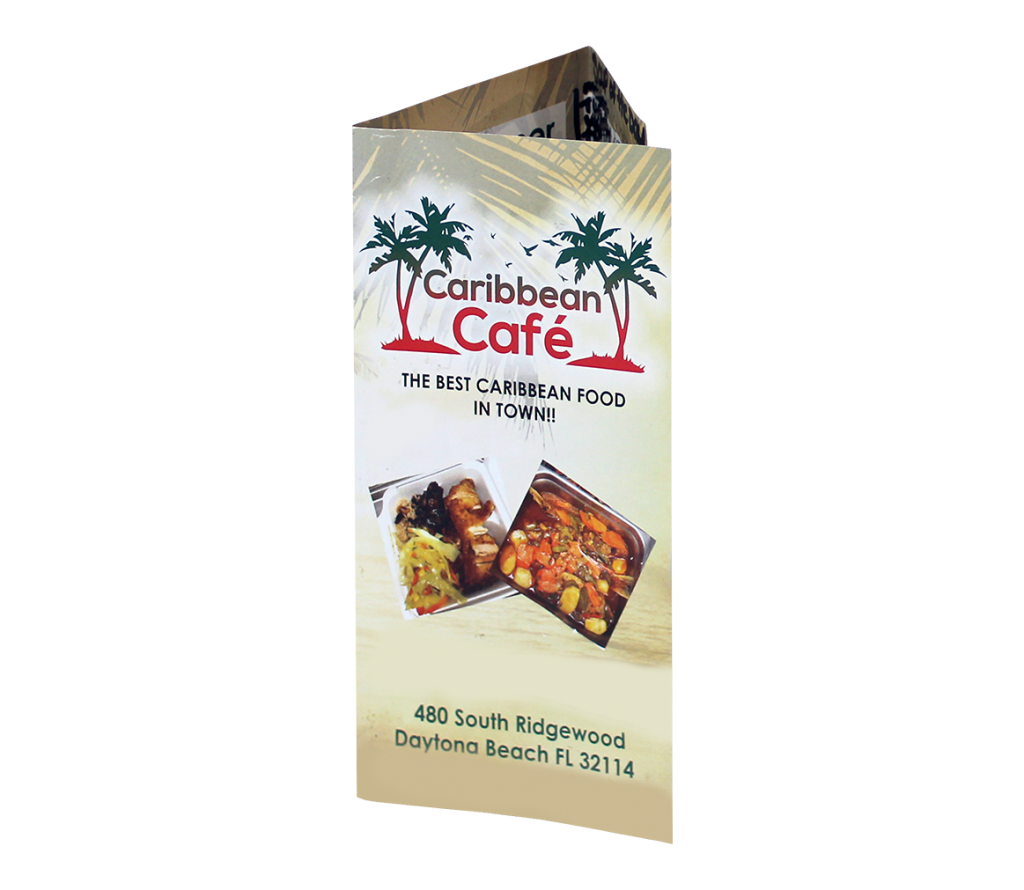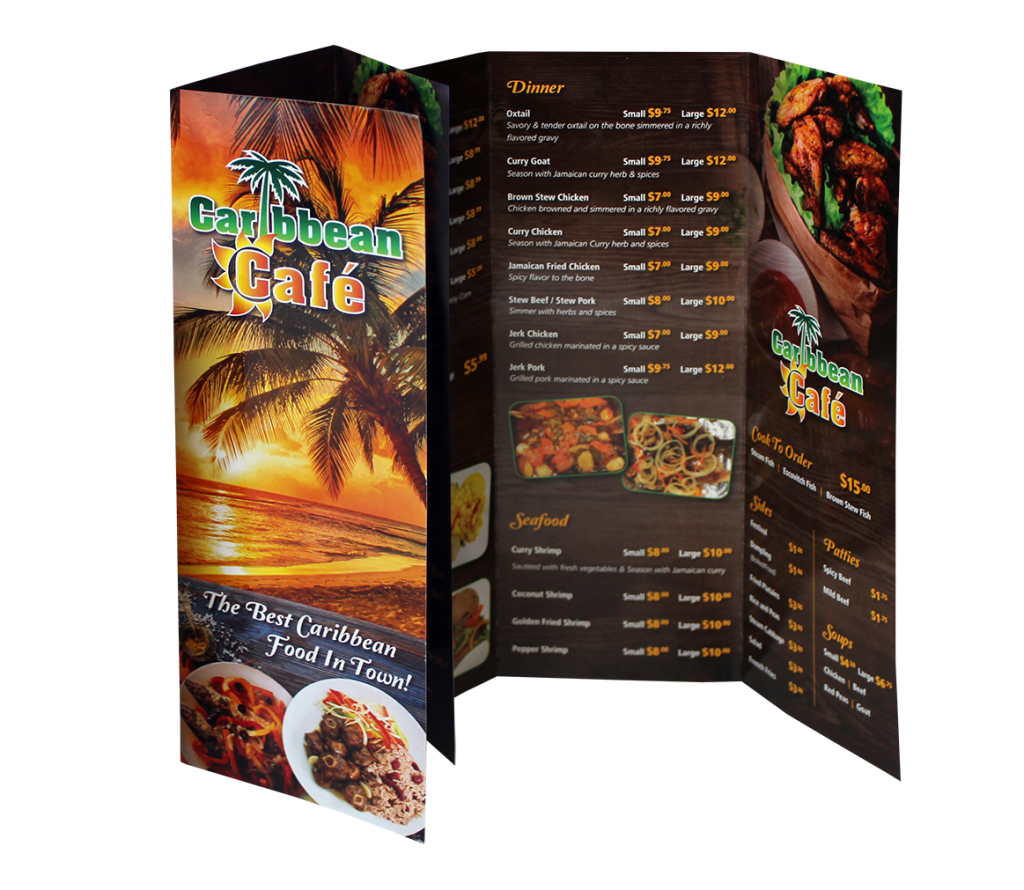 We created a simple website focusing on the clients history and menu for diners to enjoy. Each page is arranged sequentially while incorporating great designs and excellent images highlighting the delicious Caribbean meals.
Results
The Caribbean Cafe logo, brochure, and website created a successful space for all target audiences to learn more about the cafe. The restaurant brochure boasted beautiful designs with custom imagery, high definition photo placement, and structured content for customers to enjoy. The website will soon be ready for the users to explore and learn more about the cafe.