Designed by
The Minuteman Longwood Digital Agency
Houda Hourani is well-known salon owner and professional makeup and hair stylist in Dearborn. Houda Hourani is popular on social media sites including Instagram and Facebook. 
The Challenge
Houda Hourani is a well-known salon owner and a make-up enthusiast, popular on social media sites like Instagram and Facebook. When she came to our team, she desired to create a website that would allow her users to purchase video content as a subscription. This would enable her to do more of what she loved, teach others how to excel in the beauty industry through her artistry.
Houda knew that her passion in making others feel beautiful was shared by many across her fanbase and decided that the best way to continue her expansion into the beauty industry was to share her knowledge.
Solution: Brand Transformation
The Houda Hourani Video Website was a subscription based website development that required a large amount of backend coding and building. This project was broken down into phases and incorporated the customer along the way.
Create a Logo that was upscale and represented the vision of the Houda Hourani Brand

Create a mobile responsive website that is easy to navigate

Create a website that showcases the video subscriptions and classes available

Create a website that gives the user the ability to create additional pages

*Bonus* Give user ability to sell up to 5 physical products, if desired
Our designers created a sophisticated logo for the Houda Hourani brand, that gave the feeling of a high-end beauty company for their customers.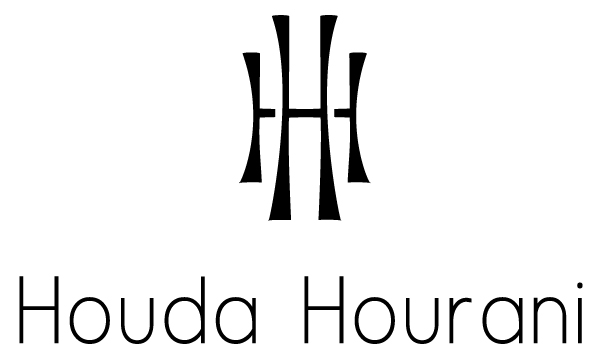 We developed a video subscription website that married together our customer's desire of a robust website with simple design and easy to navigate user experience.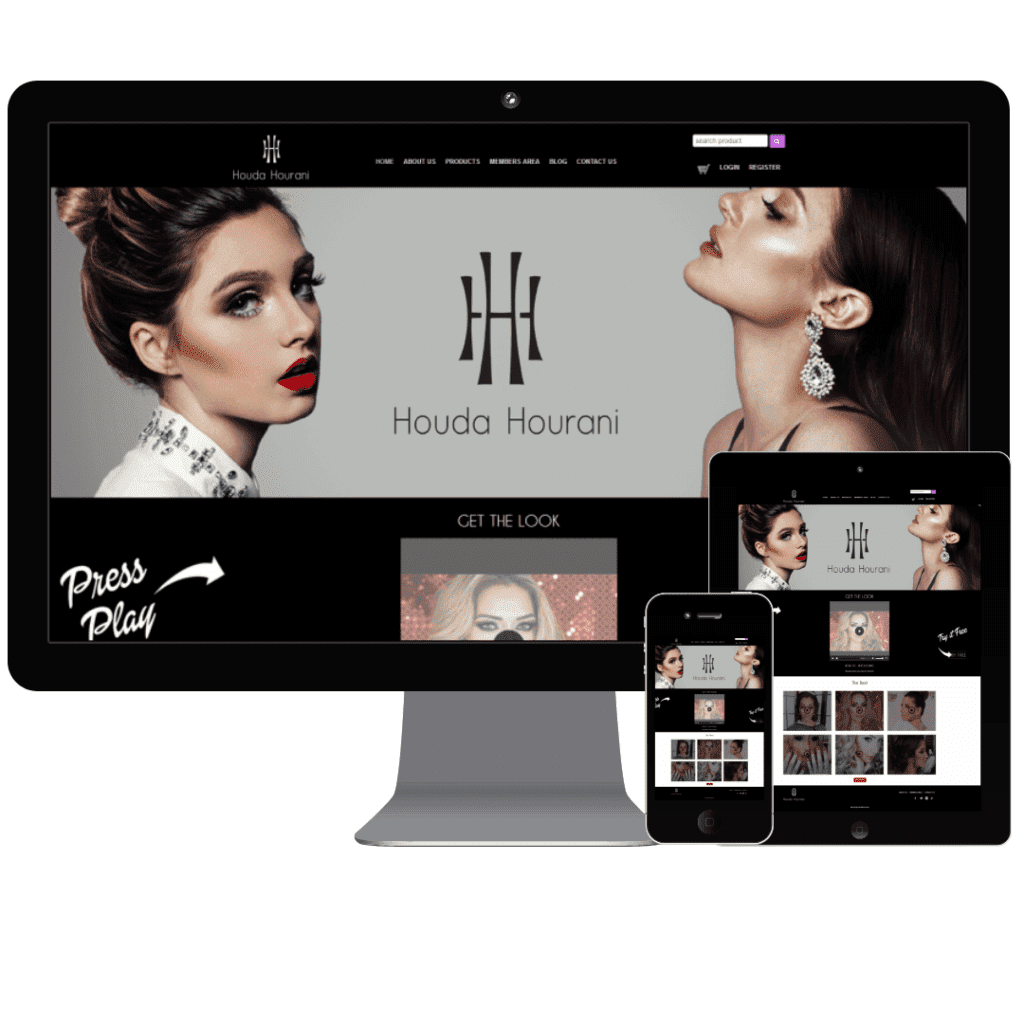 The Houda website highlights various videos and services while separating those items in simple category views for the users. Once a user logs into the website, they can view their previous orders or subscribed, rented, or purchased videos. As a bonus to the customer, we added the ability to sell physical products as an ecommerce solution right within the website, in addition to, adding the ability for the customer to add additional content pages, as needed. Overall the Houda website is packed with a highly functional video and subscription backend that is mobile responsive.