Designed by Minuteman Longwood Digital Agency
Liv Artistry company is well known for its outstanding event makeup services for weddings, birthdays, and sweet 16's in the Central Florida area.
The Challenge
Liv Artistry owner was referred to Minuteman Press Longwood by a friend to get help on online and offline presence. Prior to visiting us, Liv Artistry did not have a website, logo, or business card. The company was looking for a professional website and personalized business card in order to attract a high-end audience.
Liv Artistry l was looking to revamp their brand, improve online and offline exposure while targeting high-end clients to the business. They needed a creative logo, professional website, and personalized business cards to attract high-end audience. 
Solution: Brand Transformation
To create Liv Artistry website, logo, and business cards, we incorporated a client's vision of high-end beauty and makeup services with creative designs to attract the targeted audience. Our developers, graphic designers and print experts worked together to create beautiful designs by doing the following:
Designed a personalized logo to complement the new brand.
Create a business card with branding identity in mind in order to fit the company goals.
Designed beautiful and professional website that is easy to navigate.
Brought the professional look by using stunning images and clean designs.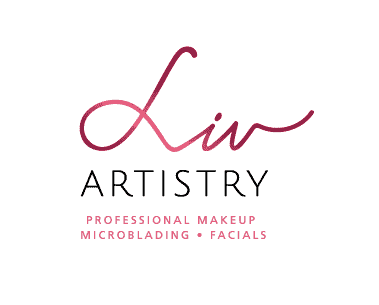 Our team worked with the client to create a perfect logo to represent the Liv Artistry brand. The logo incorporated a clear name for customers to easily understand and remember the brand.
We wanted to highlight the services Liv Artistry offer using a modern website that is unique and easy to navigate. To provide the high-end feel, we went with clean designs and used professional images to showcase different services through out the website.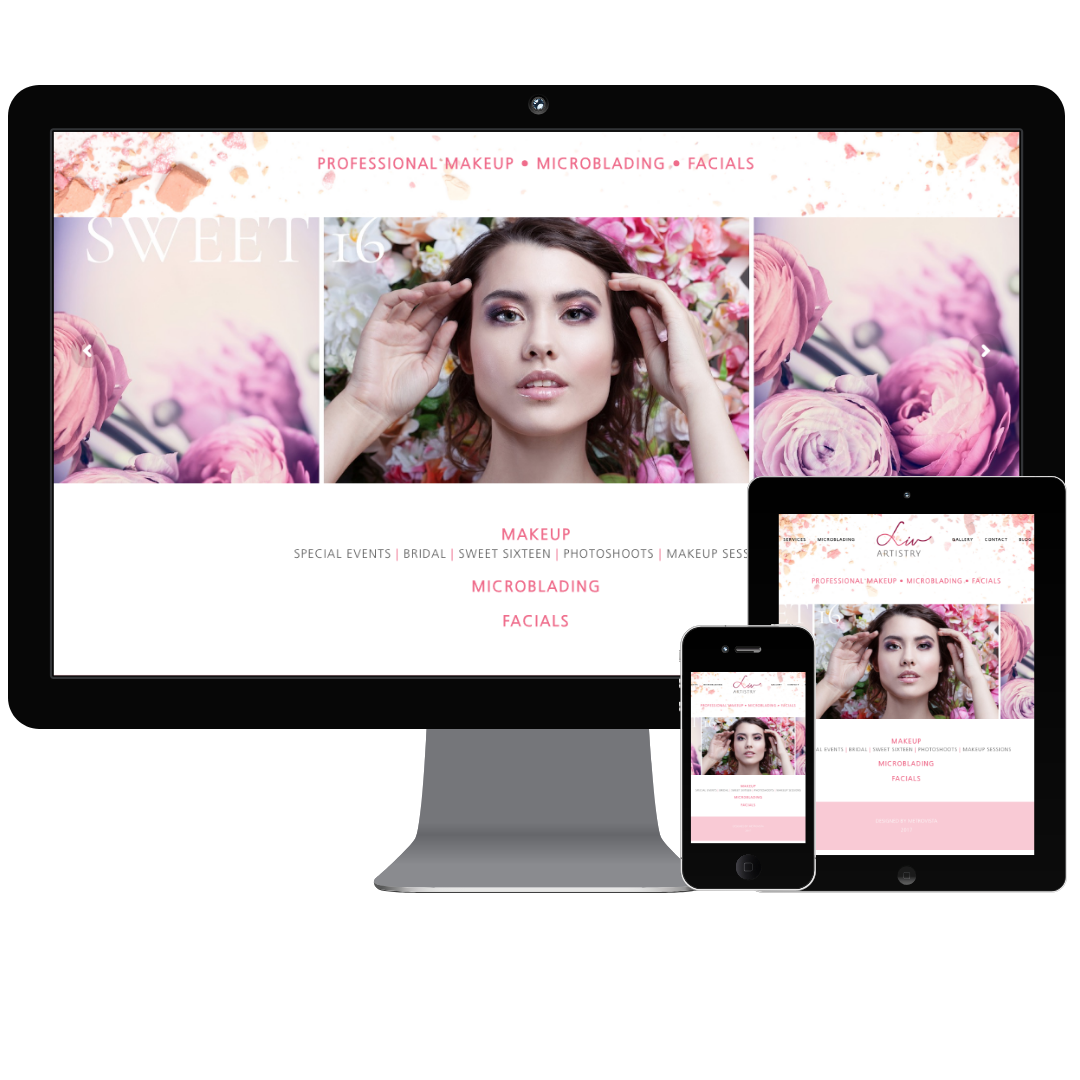 The business cards was designed to provide targeted audience with an unforgettable look of the brand. We created clean, fancy, and detailed business card incorporating great designs and excellent images highlighting different services Liv Artistry have to offer.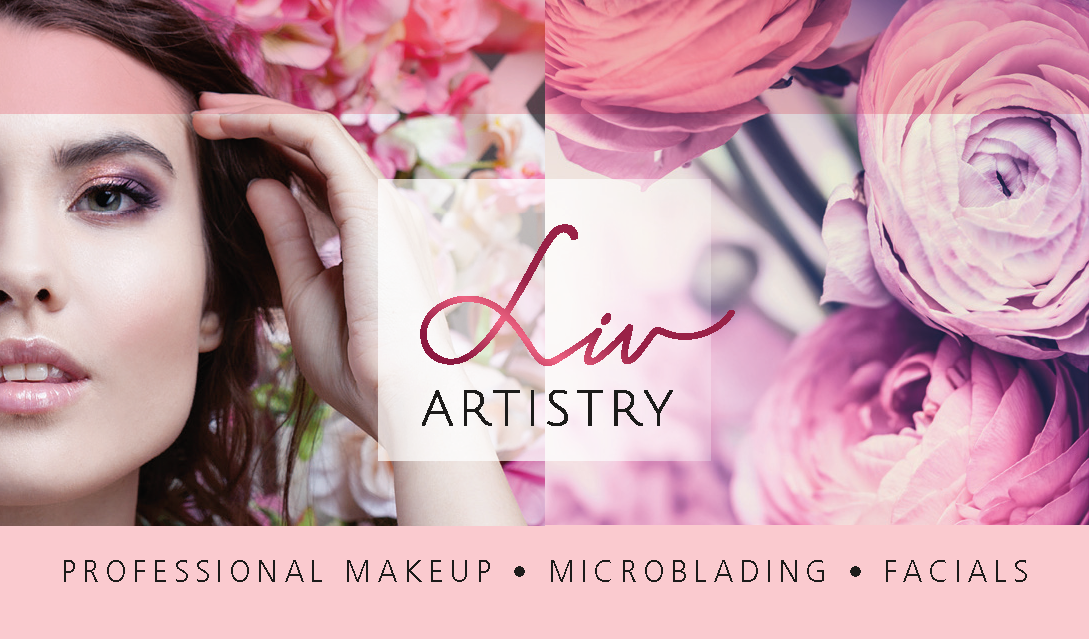 Results
The owner was very impressed with the designs and creativity. The website has improved Liv Artistry online presence and attracted the targeted audience to the business. The outstanding business cards highlights the services and represents the business as the client was hoping.