Designed by    
Minuteman Longwood Digital Agency 
Designed by    
Minuteman Longwood Digital Agency 
Victoria Equities Property Management is a well-known realty and management company in Lake Mary, Central Florida, and surrounding areas. 
The Challenge
Victoria Equity company contacted Minuteman Press Longwood to help them with designing a more appealing brochure that spoke to the clients that they wanted to attract. They were not happy with the way that their current brochure presented and was in need of a design transformation for a more professional look.
The main goal was to create a professional brochure to target high-end clients in a very competitive industry.
Solution: Brand Transformation
To improve Victoria Equities brochure, we needed to create more content, use better images, and designs to bring out the professional feel to the brochure. Our designers and print experts worked hard to create better brochure by doing the following:
Created a branding identity to fit their company goals.

Designed a classy and clean brochure that is easier to follow through.

Brought the professional look by using better images and clean design.

Created brochure using better paper to highlight the service they offer.
Our designers created a professional brochure for Victoria Equities brand, that gave the feel and look of a high-end realty and management company for their customers.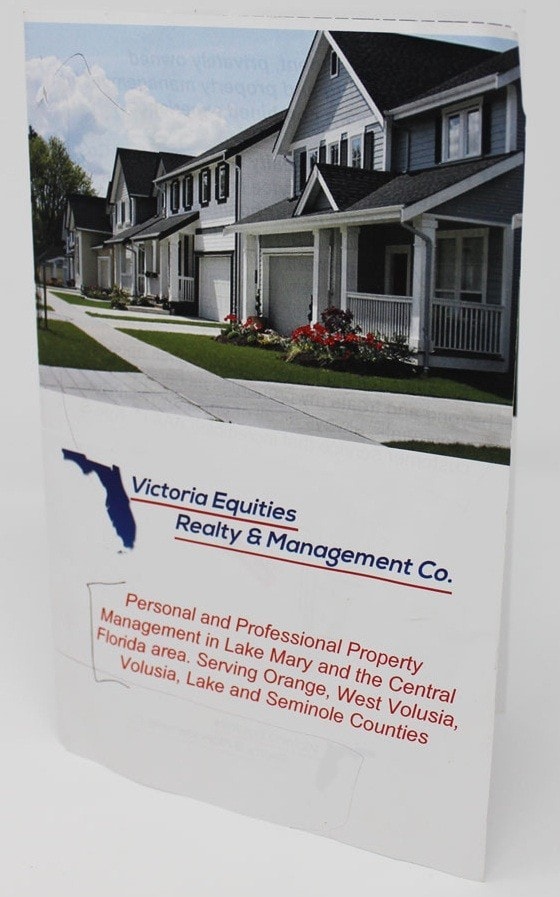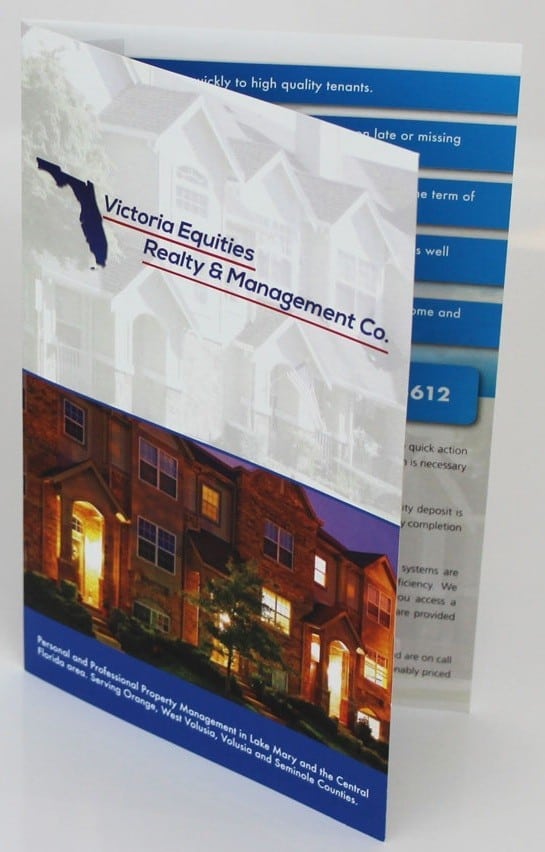 The owner of Victoria Equities was very impressed with the new brochure because it was just what they wanted for their targeted audience. The brochure fits the competitive industry and attracted the audience Victoria Equities was planning to reach. The information that was pulled from their previous piece was not organized in a way that was easy to read or visually appealing.