Marketing Agency for Hospitality Industry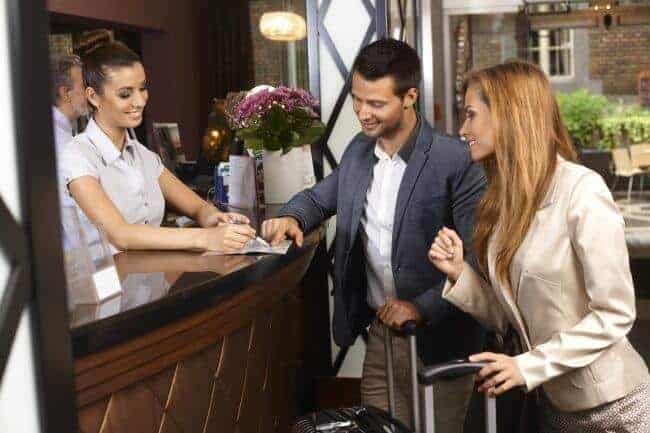 Minuteman Press Longwood has served motels & hotels, resorts, restaurants, entertainment complexes and meeting planners for over fifteen years. We provide any printed or embellished item including internal forms, checks, menus, placards, maps, signs, badges, tickets, brochures, uniforms, activity and gift shop promotional items. We produce and manage any size mailing campaign. Our in-house design studio serves to enhance your business promotion or assist your own graphic design department. We have unique printing techniques for remarkable promotional effects to make your message unique. Contact us for free consultation to discover how we assist you with your next promotion.
Whether you have a hotel, lodging, theme park, transportation, cruise line, or tourism, we have custom hospitality marketing solutions for all industries! We will help you showcase your unique brand and let your customer know what make your brand special.
Be found, get recognized, and become number one choice for travelers!
Our team of hospitality marketers will work with you to get the results you need. We combine online and offline innovative marketing strategies to increase traffic to your website, improve conversions, and increase your bookings, and visits.
Why partner with MMPC?
Our award winning graphic designers, print experts, and marketing consultants is an extension to your hospitality facility. We will work with you to make sure that you succeed in all your marketing goals. We offer different online and offline marketing solutions for all hospitality industries under one roof. Whether you need help with the graphic designs, branding, promotional products, banners, social media, web design and development, print, or email marketing, MMPC can help!
MMPC have worked with different hospitality companies including Zonal Hospitality Systems Inc., Waldorf Astoria Orlando, and more.
HOSPITALITY COMPANIES WE WORKED WITH:
What to Expect:
We will invest most of our time focusing on the strategies that are tailored to attract your targeted audience right to your doors! Overtime, we will adjust our marketing approach depending on the customer data and behavior.
SIMPLE STEPS
All marketing starts with a goal. Our contact forms or specialists will guide you through simple questions to help you verbalize what you want to accomplish! We will dedicate some time to hear your story, understand your concerns, challenges, and the vision of your company.
We'll get you the information and strategies that you need to make the best decision for you based on what you want to accomplish. We will send you a proposal showing custom marketing strategies and pricing for your campaign base on the initial conversation.
Execution is the number one thing in all the marketing world. Let us help you to get your goals accomplished. Whether Market, Design, or Print we'll make sure that it's A+ grade and you're satisfied 100% with our work!